Battlefield 4 - Blackbox Repack
02:54
By Abu Bakar Waheed
PC Games
,
Repack Version
0 comments
Introduction :-
Battlefield 4 is coming to PC, powered by the advanced technology of DICE's proprietary Frostbite™ 3 engine. Blur the line between game and glory in Battlefield 4. With dynamic destructable environments, vehicular combat, and the chaos of all-out-war with 64 players, Battlefield 4 on PC will be an unmatched interactive experience.
In addition to its hallmark multiplayer, Battlefield 4 features an intense, dramatic character-driven campaign that starts with the evacuation of American VIPs from Shanghai and follows your squad's struggle to find its way home.
System Requirements :-
Minimum System Requirements :-
CPU :- Dual core CPU (Intel Core i5 or AMD "Bulldozer").
Memory:- At least 4 GB main system memory
3D Card :- Graphics card with at least 512 MB of VRAM and support for DirectX 10
HDD :- 30+ GB of harddrive space
OS :- Windows Vista
Recommended System Requirements :-
CPU :- Quad core CPU (Intel Core i5 or i7) at 3 Ghz
RAM :- 4 GB memory (8 GB for 64-bit operating systems)
GPU :- A modern DX11 graphics card with 2+ GB of video memory, GeForce 600 series or Radeon 7000 series
OS :- Windows 7 64-bit operating system (Windows 8 is supported as well)
HDD :- 30+ GB of free harddrive space


Screen Shots :-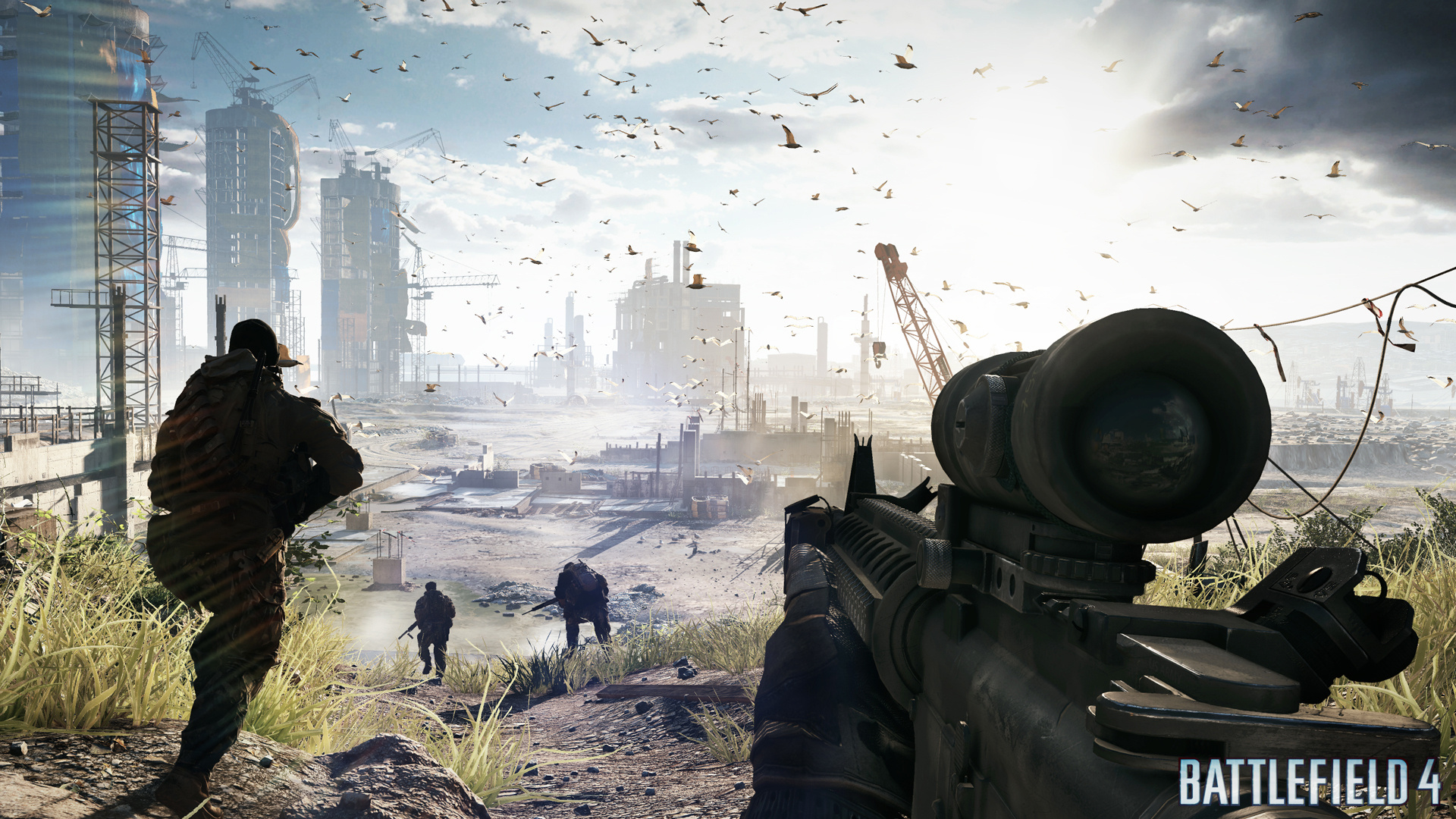 Installation Instructions :-
1. Unrar.
2. Mount or burn.
3. Run 'Setup.exe'.
4. Start the game from desktop.
5. Support game developers if you like the game.
Password: www.blackboxrepack.com
Download Links :-
Putlocker :-
http://r4dm.com/p/4b6db7e39b
Torrent :-