Gameranger - Free Internet Gaming Service
02:55
By Abu Bakar Waheed
Other Softwares
,
PC Softwares
0 comments
Introduction :-
GameRanger is an Internet gaming service for the Macintosh and Windows computing platforms. The service includes custom software and unlike other gaming services is not strictly web-based. GameRanger was created by Scott Kevill and was first released in July 1999 for Macintosh with support for 11 game titles. In the same year, it achieved an award of "Best Internet Gaming Achievement" by Macworld Magazine. The service today supports over 600 titles.
GameRanger is available to download for free at the GameRanger
Website
. The software has three choices for use. Basic membership is free and allows users to have a maximum of 50 friends and host to play most supported games. Silver membership costs $19.95 US per year and allows players to have a unique account name, have up to 100 buddies, take advantage of ladders/rankings/ratings, use voice communication, have a custom icon, and have access to exclusive chatrooms in addition to the Basic membership features. Gold membership, costing $39.95 US per year, allows up to 500 buddies, removes ad banners, permission to host chatrooms, set auto-reply away messages, and access to an expanded user profile in addition to benefits from Silver membership. Both Silver and Gold have a 30 day refund.
Screen Shots :-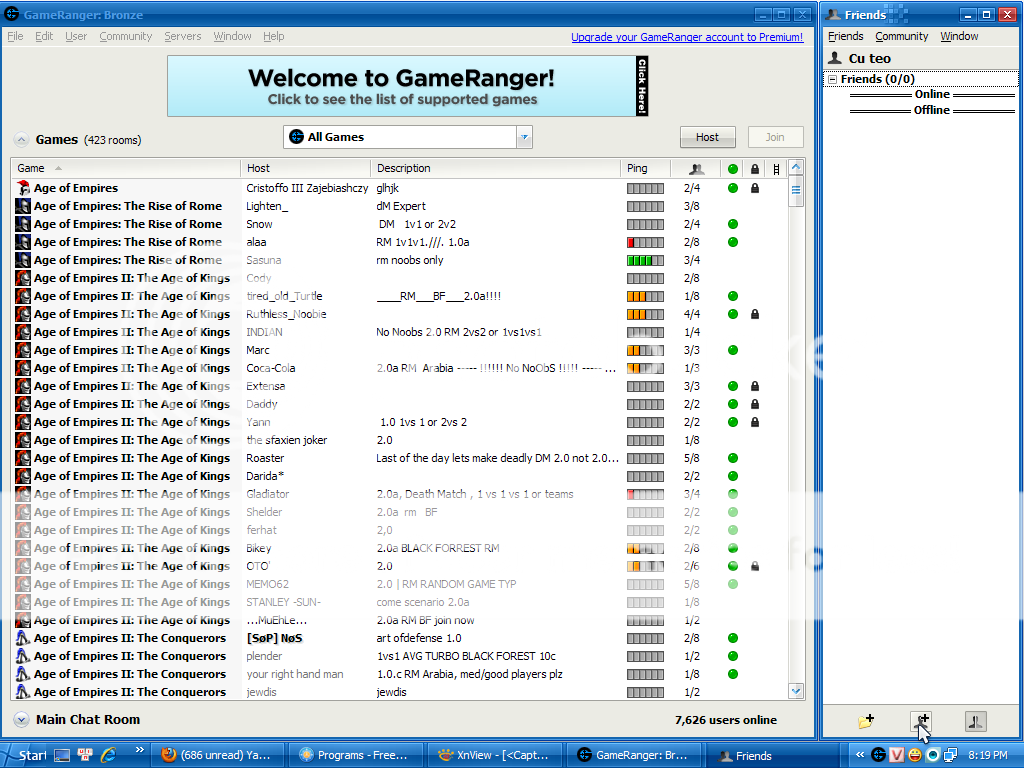 Download Link From Official Site :-